CES 2018: What to expect in mobile tech, smart home, VR and more
What is CES?
The Consumer Electronics Show (CES) is one of the largest high-tech trade shows in the world and focuses entirely on technological innovation in consumer electronics. It takes place every January in Las Vegas and has been running now for over 50 years. This year it lasts from January 9-12.
This event brings together professionals, journalists and individual tech aficionados. CES 2017 was a record-breaker, welcoming more than 4,000 exhibiting companies and over 180,000 industry professionals to Las Vegas to showcase the latest innovations from the global tech industry.
What will be the hot trends of CES 2018?
Obviously, we're excited for the next generation of Android devices that are being revealed: smartphones, tablets and smartwatches. Smartphones aren't the main focus of CES, however, with many manufacturers holding back some big hitters for February's Mobile World Congress in Barcelona.
Having said that consumer tech has moved beyond smartphones, so we can expect to see many more interesting devices and technologies based on last years developments. This means drones, smart home devices and voice assistants, driverless cars, the internet of things, AI making everything that much more smarter and connected, 3D printers, new kinds of wearables, plus new accessories for AR and VR.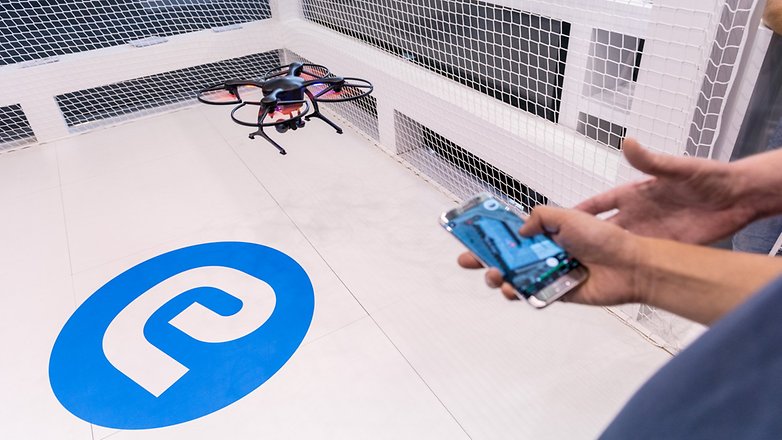 We can expect to see some new drones. / © AndroidPIT
Asus: New ZenFone?
Traditionally, Asus presents the new ZenFone at the Las Vegas show. However, that could change this year as Asus has taken advantage of an event in Rome to present the new collection. 
Huawei: Making it in America 
Huawei's CEO, Richard Yu has confirmed that some of Huawei handsets will soon be sold by US wireless carriers, starting sometime in 2018. The first such phone will be in its Mate 10 family of devices. Yu did not state which specific carriers would sell Huawei phones, but he did reveal that more information on those sales plans will be announced in early January during CES 2018.
Huawei could also take advantage of the CES to expand its vision of the smartphone and what the future holds for us. AI-assisted smartphones could be in the spotlight. The brand could also show its interest in the Internet of Things so we can expect to see more and more 'smart' objects arriving on the scene.
HTC: Double down on virtual reality?
With his HTV Vive headset, the Taiwanese manufacturer had immersed us (and the fortunes of the company) firmly in the virtual reality world. The Taiwanese manufacturer plans to improve the ecosystem so we can expect to see new accessories and other VR-specific content.
LG: New robots?
LG has participated in the CES since the beginning, so the South Korean manufacturer will of course be present at the show. As we would expect, LG could introduce new smartphones, especially in the entry-level and mid-range segments. 
Last year, the fashionable technology seemed to be the intelligent robot that acts as both a personal assistant and manager of home technologies. Amazon has its Amazon Echo, Google has its Google Home. LG seems to be interested in this technology with its robots. LG could provide other robots that you can place in the house, it will be in some ways extensions that offer other functions.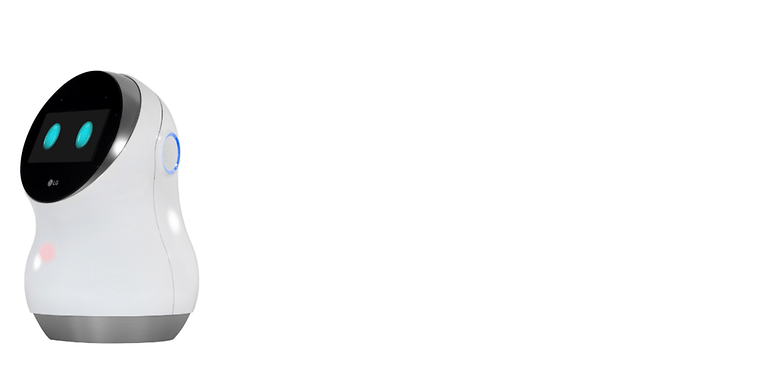 Will LG's robots be in the spotlight again? / © LG
Sony: TVs?
We haven't heard much news from Sony about their smartphones for CES, though we have a good idea of their strategy for 2018. 
But in January, the Japanese firm could push its TVs. We expect that the next line of Bravias will feature OLED screens, as Sony has resumed production of them in 2017. Sony will hold its press conference on Monday 8 January at 17:00 on the Sony stand.
Samsung: The new A8 and more?
While the South Korean manufacturer is unlikely to present its Galaxy S9, the new A8 and A8+ are expected to be at least teased at CES. Samsung could also unveil some new concepts for the future as well as new TV sets, including a 150-inch giant TV.
TCL : A new BlackBerry ?
BlackBerry has certainly abandoned the manufacture of smartphones, preferring to turn to software rather than hardware, but this does not mean that we will no longer see phones from this brand. Its partner TCL takes over. It could take the opportunity to present a new model, or at least a prototype to replace the KeyOne.
Xiaomi : Android TV, routers ?
Last year, Xiaomi had once again presented us with devices for the Chinese market: Android TV MI TV 4 (65 inches), Mi Router HD and a white Mi Mix.
Xiaomi's Vice President Wang Xiang explained that the CESwas an excellent opportunity to become better known. and that it is important to "keep in mind that the CES Is not a conference on the US market, it is an international conference at which it makes sense to present products for the Chinese market and other countries". Once again this year, Xiaomi may have some surprises in store for us. 
Auto manufacturers
While motor shows are becoming increasingly high-tech, the opposite is also true. The CES will certainly be an opportunity to discover new developments in the field of cars, or at least smart cars. Digital assistants, such as Alexa or Google Assistant, should become more widespread in cars. Dashboards will become increasingly high-tech.
What are you hoping to see from CES 2018 ?