Galaxy S7 Edge update stopped due to bugs: is your device affected?
The Samsung Galaxy S7 and Galaxy S7 Edge are among the best smartphones currently available on the market, and the recent rollout of Android 7.0 Nougat to these models would ensure that they performed even better. Things may about to be brought to a grinding halt, as Samsung has been forced to stop the Android rollout in China after bugs were reported on its release.
Samsung finally commenced its Nougat update for all unlocked Galaxy S7 and Galaxy S7 Edge devices on January 12, following the end of a long beta testing period. The update was to provide no less than twenty new features to the S7 and S7 Edge, many of which were to come from Samsung's new  Grace UX, so naturally there was considerable excitement (not to mention a few sighs of relief) when the rollout was confirmed. When we installed our own update we found that it really improved the performance and functionality of the device. Samsung features such as TouchWiz were much more user friendly after Nougat was installed, making it faster and easier to use overall. The update also added new features such as a Blue Light Filter, reducing eye strain by limiting blue light emissions, and a monitor for managing battery usage. All in all, we were pleased with what we were seeing.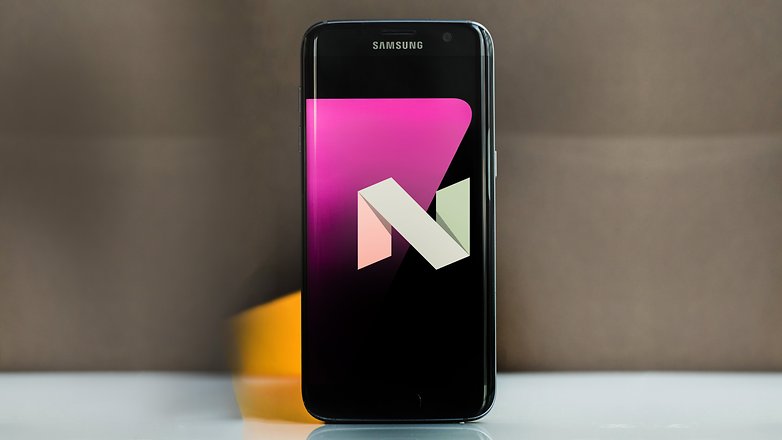 Android Nougat was to tipped to transform the user experience – can it still? / © AndroidPIT
It's now looking like the latest Android update for Samsung's flagship devices is not going to be a straightforward process. Samsung recently halted the rollout of Nougat in China after a series of bugs and other issues were present on its release. Instead, Samsung has issued a new beta version of Android 7.0 for China with the software version number G9350ZCU2ZQA4, weighing in at 213.3 MB. For the moment these issues seem to be confined to China alone, so as far as we can tell Samsung will continue to rollout the Android update for all other countries. That said, there's still a chance that as the update continues the same problems may arise elsewhere. 
Have you recently received the latest Android update on your Galaxy S7 or Galaxy S7 Edge? Did you notice any bugs or other issues following the installation? Let us know in the comments below.