Android update for the Honor 8
Available in some European countries as of September 2016, the Honor 8 has quickly established itself as being one of the smartphones with the best quality-price ratio. With this new version the Chinese manufacturer has succeeded in raising its flagship to a higher level, offering an even more premium design and better performance. The Honor 7 was released on Android 6.0.1 Marshmallow. What about Android 7.0 Nougat? Can we expect to see an Android update for the Honor 8 soon? Here is all you need to know about both the current and upcoming Android updates for the Honor 8.
Android 7.0 Nougat on the Honor 8
Via a message posted its international forum, Honor confirmed the upcoming release of the Android 7.0 Nougat update and EMUI 5.0, the latest version of its user interface, on the Honor 8. The brand is currently inviting French, American and English users to sign up for its beta test program, who will also receive premium beta as of this November. The beta has already been launched in India (between November 7 and November 16), with only 150 available places.
Honor is inviting French, American and English Honor 8 users to sign up for its beta test program
To be eligible, you obviously have to own an Honor 8, be a regular user and be willing to report bugs and any other update problems, participate and help moderators, and be ready to spend about two hours per day testing EMUI 5.0.
What are the EMUI 5.0's novelties?
As we have already seen on the Huawei Mate 9, EMUI 5.0 has added several interesting new features. These include a default application drawer, dual management for social networking applications and the machine learning principle, which allows you to learn about user habits in order to offer a smoother and faster experience.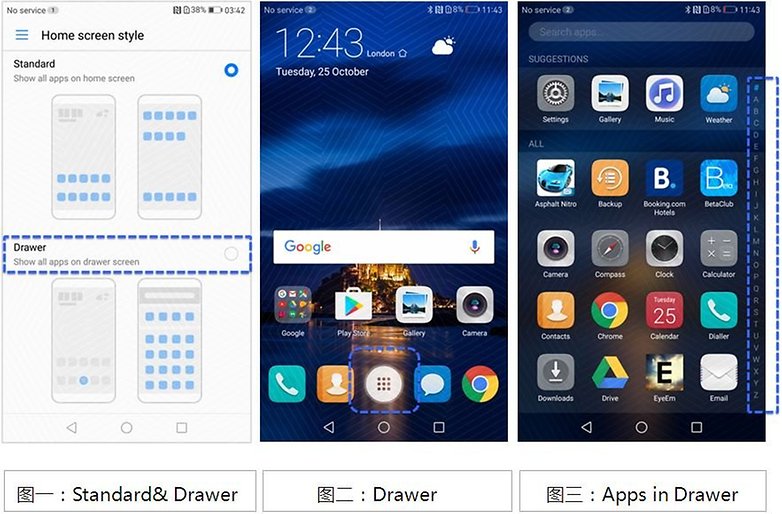 EMUI 5.0 will be a part of the Android Nougat update. © Honor
Are you going to participate in the beta program? If so, do not hesitate to share your expectations with us. Tell us everything in the comments!